Cable & Harness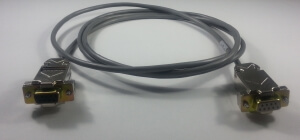 Our capabilities include, but are not limited to: cut and stripped wire, complex wire harnesses, interconnection assemblies to your specification, assembly of heavy power wires up to 0000 (4/0) AWG, ribbon cables, IDC multi-conductor (shielded and non-shielded) assemblies, and complex cables for commercial and industrial equipment.
Our assembly technicians utilize a large inventory of fully automated crimping, wire cutting, and cable handling equipment to complete your requirements to specification and delivery time. This equipment capability along with our integrated process controls ensure that our customers receive the highest quality product at the most cost competitive pricing around.
We are proud of our excellent customer service, quality trained professionals, and the highest standard of quality.
CO-AX Technology Inc. defines quality and performance in electronic systems.