Engineering & Design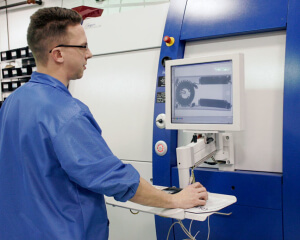 The Design Team at CO-AX Technology, Inc. consists of Electronic, Biomedical, Mechanical and Software Engineers. Each of our top quality engineers utilizes the most up-to-date cutting edge tools, such as Solidworks and Altium. New challenges keep CO-AX Technology, Inc. on the leading edge of the world today. Our team is intent on taking all specific requests from our customers and to customizing the individual projects to meet and exceed their expectations. Our Design Team members are hands-on participants in each project and are readily accessible to every customer.
Product deliveries can range from same day turn around to annual blanket schedules. We provide full turnkey and consigned kit services. SMT, Through Hole, and mixed technology assembly services are offered. We also offer a wide spectrum of services from simple PCB, Cable and Harness, to complex Box build assemblies.
Over the years, we have worked with national and international companies to design and improve their products. The diversity of our customer industries include, but are not limited to: Industrial Controls, Medical Devices/Equipment, Appliances, Consumer Electronics, Food and Beverage, High Voltage Applications, Laboratory Instrumentations, and Phototherapy Equipment. All applications are carefully designed and manufactured in full compliance with prevailing U.S. and International Standards.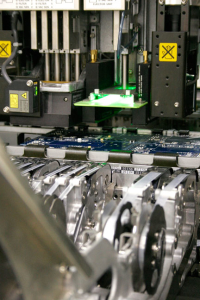 Engineer and Design Services Include:
Circuit Board Schematic and Layout Design
Software Engineering
Electronic System Integration
Circuit Redesign and Enhancements
Wire Harness and Cable Designs
Box Build Design
Embedded System and Software Design
Hardware & Complete System Design
Design for U.S. & International Compliance Testing
RoHS Compliance Design & Development
Custom Turn-key Projects